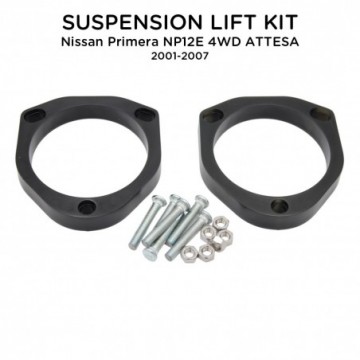 Availability:
10 In Stock
Select the currency of your region in the menu above
Ready to ship today. We offer international delivery to any country with tracking. The cost of shipping is already included in the retail price.
Material:
Polyurethane (PU) 90 Shore A
Fitment:
Nissan Primera ATTESA NP12E 4WD (2001-2007)
Includes:
2 pcs. front strut spacers L&R.
2 pcs. rear strut spacers L&R.
Hardware: Bolts, Nuts.
Payment:
Apple Pay, Google Pay, PayPal, Credit Card